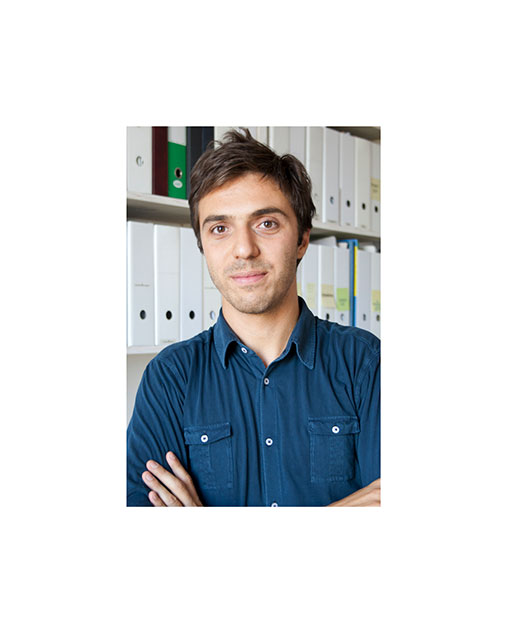 Nato nel 1978, sono un architetto urbanista. Ho studiato architettura in Italia e in Spagna e mi sono laureato al Politecnico di Milano nel 2003. Nel 2007 ho conseguito il dottorato di ricerca in Progetti e Politiche Urbane. Oggi lavoro come professore associato in Urbanistica presso il Dipartimento di Architettura e Studi urbani del Politecnico di Milano. Faccio parte del collegio docenti del dottorato in Urban Studies and Regional Science al GSSI/Gran Sasso Science Institute de L'Aquila.
La mia attività di ricerca si è concentrata sulle forme dell'urbanizzazione italiana del secondo Novecento, osservandone i caratteri fisici e le dinamiche di evoluzione in diversi ambienti insediativi, con particolare attenzione al patrimonio residenziale e agli spazi del lavoro. In particolare ho sviluppato strategie di riforma e progetti per la città abusiva nel Mezzogiorno, per i territori distrettuali e a urbanizzazione diffusa nel centro-nord del paese e per gli habitat residenziali dei ceti medi in alcune grandi aree metropolitane.

Dal 2016, con Francesco Curci ed Enrico Formato, ho promosso e coordino la rete di ricerca TAMC.lab dedicata allo studio e al progetto dei territori dell'Italia meridionale interessati da dinamiche di abusivismo edilizio.

La mia pagina e i miei contatti universitari sono qui.

Una selezione dei miei lavori accademici si può trovare qui.

***

Born in 1978, I am an architect and urban planner. I studied architecture in Spain and Italy, where I graduated at Milan Politecnico in 2003. In 2007 I received a Ph.D. degree in Urban Projects and Policies. At the moment I work at the Department of Architecture and Urban Studies of Politecnico as Associate professor in Urbanism. I am part of the teaching staff of the PhD Program in Urban Studies and Regional Science at the GSSI/Gran Sasso Science Institute in L'Aquila.

My design and research activity focused on twentieth-century Italian urban systems, and particularly concentrated on physical features and evolution dynamics of private residential stock and work spaces. Within this framework, I developed reform strategies and projects for unauthorized settlements in Southern Italy, for scattered urbanization and industrial clusters in central-northern regions, and for middle-class housing in the main metropolitan areas.

Since 2016, with Francesco Curci and Enrico Formato, I have promoted and coordinated the TAMC.lab research network, aimed at developing studies and projects for the territories of southern Italy affected by unauthorized development processes.

My page and my university contacts are here.

A selection of my academic work can be found here.