Post-it City. Ciutats ocasionals
Edited by Giovanni La Varra, Martí Peran, Filippo Poli and Federico Zanfi
CCCB, Barcelona, 2008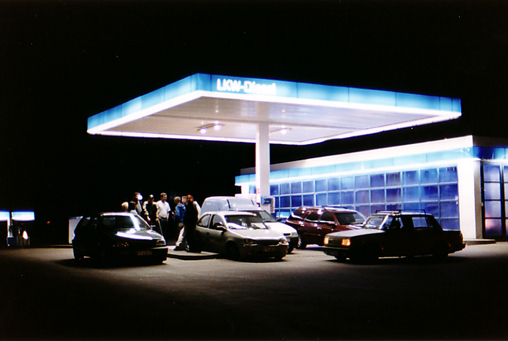 Tobias Zielony, Gas Station, Leipzig, 2005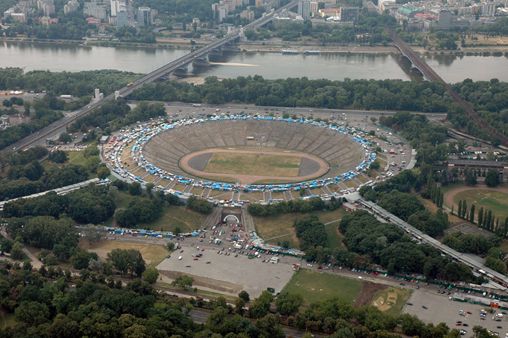 Matteo Ghidoni, Kasia Teodorczuk, Jarmark Europa, Warsaw, 2007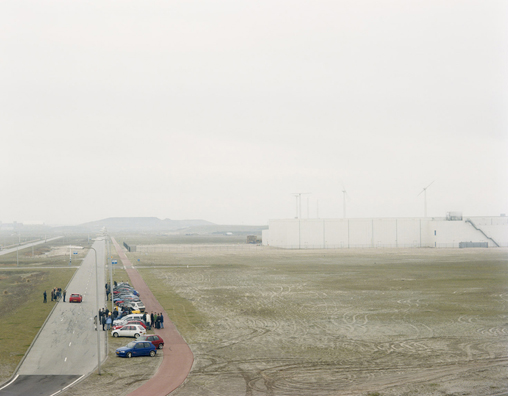 Bas Princen, Artificial Arcadia,The Netherlands, 1998-2003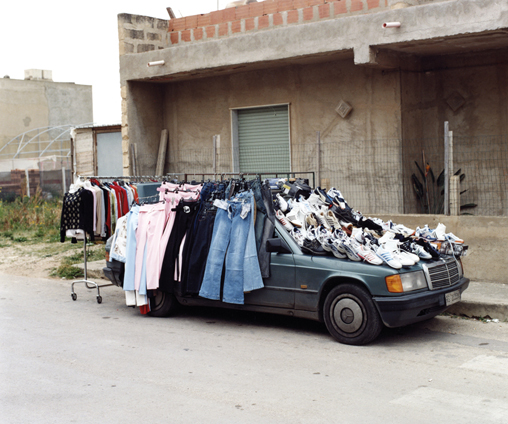 Daniele Pario Perra, Economic Borders, Sicily, 2005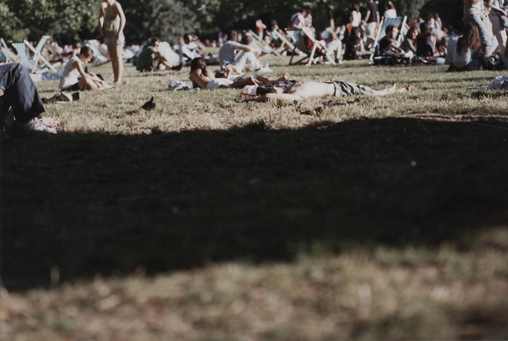 Marina Ballo Charmet, Parco, London, 2007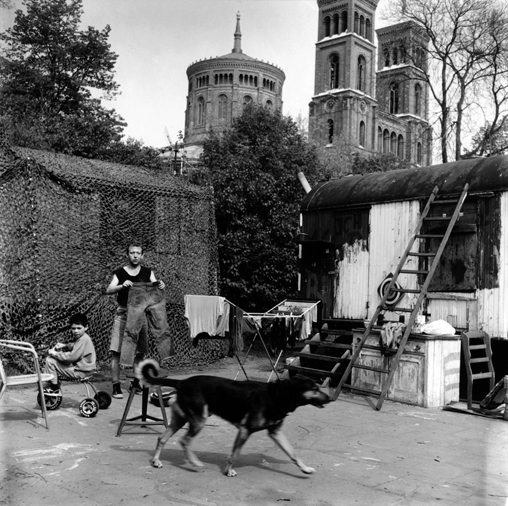 Manuela Schininà, Paloma Merchán, Banausenhausen, Berlin, 2007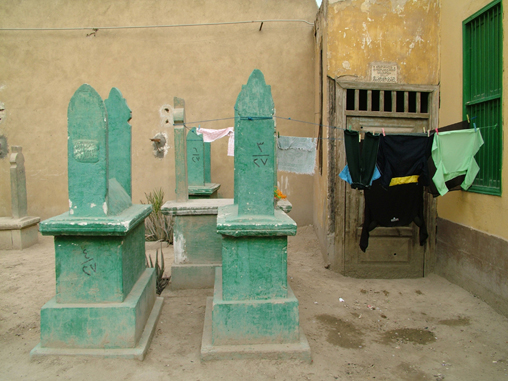 Sandi Hilal, Charlie Koolhaas, Alessandro Petti, Informal Urbanism, Cairo, 2006


With essays by Solomon Benjamin, Manuel Delgado, Jorge Mario Jáuregui, Robert Kronenmburg, Giovanni La Varra, Alessandro Petti, Martí Peran, Filippo Poli, Pelin Tan.

The research Post-it City investigates temporary forms of public space. It looks at all those phenomena, currently involving our cities, reflecting a creative and self-organized answer to the more and more pervasive and banal offer of collective places made today by public policies, as well as by private real estate initiatives. Practices related to commerce, dwelling habits, youth culture and leisure, with the common characteristic that they barely leave a trace, and self-manage their appearances and disappearances.
By making the idea of the Post-it city the core of this research, we sought to highlight two types of considerations: the political potential behind the idea in itself, and its methodological efficiency, in order to study very disparate social and urban contexts.
The Post-it city phenomena underline the reality of the urban territory as the place where different uses and situations legitimately overlap, in opposition to the growing pressure to homogenize public space. Faced with the ideals of the city as a place of consensus and consumption, the temporary occupations of space reclaim its use value, reveal different needs and shortages that affect specific groups, and even boost creativity and the subjective imaginary. In the wake of the Post-it city reality, the city re-emerges as a territory cross-cut by a myriad of dynamics and processes, and by numerous subjects which are truly political in scope, due to their legitimate intrusive, parasitic and recycling intervention, which serve as a strategy for survival and imagination.
***
Post-it City. Ciutats ocasionals
Exhibition at the CCCB, Barcelona, from march 13 to may 25, 2008
Curated by Giovanni La Varra, Martí Peran, Filippo Poli and Federico Zanfi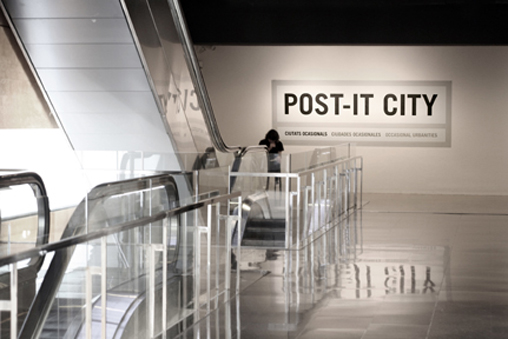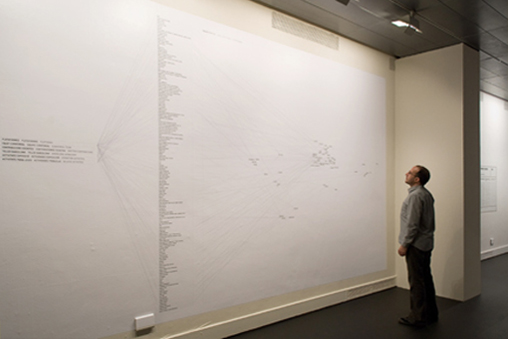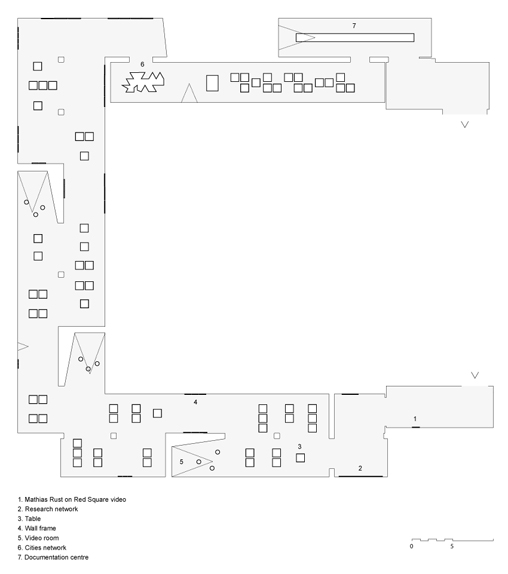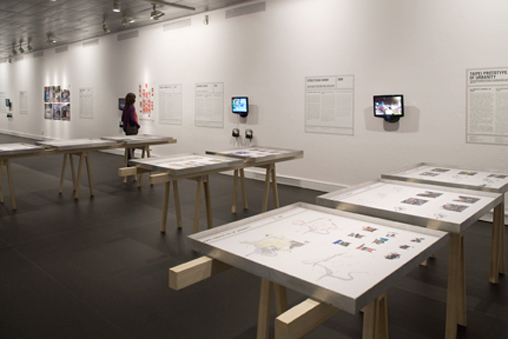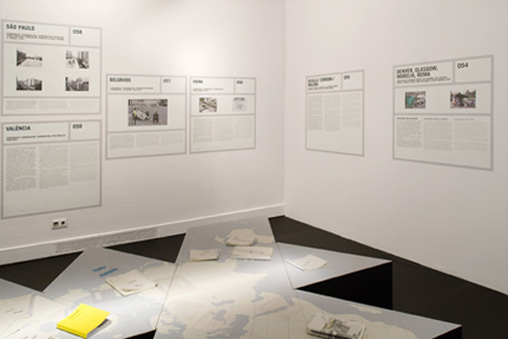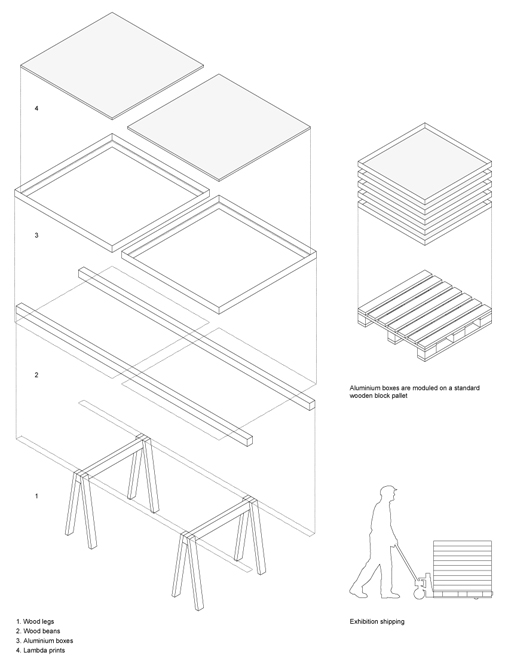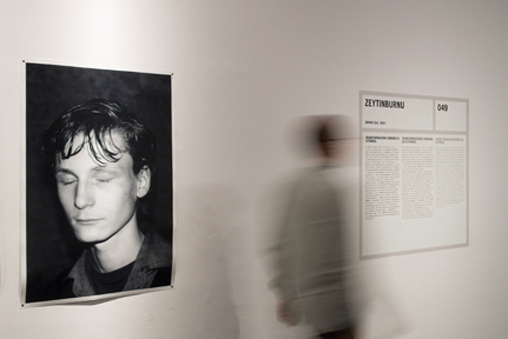 Exhibition layout at CCCB, 2008, © Xavier Carreras

The materials collected for this exhibition are drawn from different sources and work processes. Approached as a progressive archive of different case-studies – it incorporates new study cases through local workshops organized worldwide according to the exhibition touring – most of them have been produced specifically for this exhibition.
Some 25 different cities have taken part in the project. The interlocutors in each of them have their own profile (organised groups, universities, art centres, independent researchers) and, as a result, they own particular ways of approaching the phenomenon. There is no single research model underlying the methodology used to compile the archive. The overall project contains research into very disparate contexts, which are impossible to assimilate due to the specific characteristics of each city from a social, economic and political perspective. The project doesn't seek to foster a homogeneous reading of the mechanisms for appropriating public space on a planetary scale but, on the contrary, suggests an approach to specific Post-it cases in order to highlight the peculiarities of each context and open up a shared dialogue between different perspectives.
Most of the work teams comprise young researchers. This aspect is fundamental to the nature of the project, as it represents an explicit commitment to the intersection between processes of training, production and circulation of ideas.
The exhibition setting – total exhibition surface 1200 m² – is conceived a an non-hierarchical archipelago of documentation tables and wall displays, able to accommodate the exhibition progressive growing.
Promoter: CCCB/Centre de Cultura Contemporània de Barcelona
Research team: Giovanni La Varra, Marti Peran, Filippo Poli, Federico Zanfi
Design team: Giovanni La Varra, Filippo Poli, Federico Zanfi
Graphic design: POLAR
Exhibition touring:
CCCB

, Barcelona, March 13 - May 25 2008
Bangkok Design Festival, Bangkok, October 2008

Tri Postal

, Lille, March 14 - July 12 2009

MAC/Museo de Arte Contemporaneo

, Santiago de Chile, June 11 - August 9 2009

Centro Cultural de Sao Paulo

, Sao Paulo, September 26 - November 29 2009

Espacio Casa de Cultura

, Buonos Aires, June 7 - August 26 2010

Espacio de Arte Contemporaneo

, Montevideo, October 5 - November 21 2010

pdf

CentroCentro - Palacio de Cibeles

, Madrid, September 21 2011 - February 19 2012

Museo de Cadiz

, Cadiz, May 19 - July 10 2011

Sala Fundación Cruzcampo

, Málaga, October 8th - December 3rd 2013
Lectures:
Netherland Architecture Institute, Rotterdam, April 17, 2008

Milano Film Festival

, Milan, September 19, 2008
Reviews (selection):
Narong Othavorn, DIY, «art4d» n. 139, July 2007.

pdf

Jaume Vidal-Oliveras, Post-it City. La ciudad desde el margen, «El Cultural», March 20th, 2008.

pdf

Manuel Asensi, Desprogramar el espacio urbano, «La Vanguardia», April 30th 2008.
Gigliola Foschi, La città fai date tra mercati e bancarelle, «l'Unità», June 19th, 2008.

pdf

Alexander McSpadden, Instant cities. A memo to our times, «DAMN magazine» n. 16, April 2008.

pdf

Lucia Tozzi, Case aperte e leggere, «Specchio», January 2009.
Links: